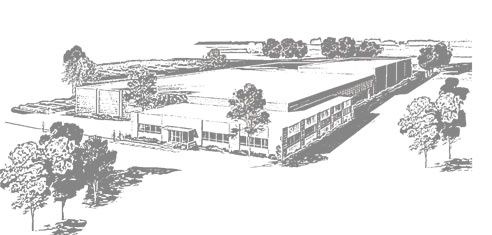 The company was founded in 1907 by William Steinen. Operations began in Newark, New Jersey as a tool and die shop. In response to customer requests, the company expanded its operations to include both screw machine and metal stamping capabilities.
Heating Products Division
In 1946 the company entered the fluid dispersal field with the introduction of the Steinen oil burner nozzle. The fluid dispersal activities have been expanded into the heating and industrial fields worldwide. As a result of the expanding product line and worldwide sales activities the company doubled the size of its facilities and relocated from Newark, New Jersey to Parsippany, New Jersey, where it continues to operate today.
Industrial Nozzle Product Division
Devoted exclusively to the development and manufacture of standard and special spray nozzles for all types of manufacturing and processing applications such as: air and gas washing, gas cooling, fire protection, dust control, high pressure washing, humidification, food processing, semiconductor and printed circuit board, chemical milling and processing, and pollution control scrubbers.
HAHN Mining Spray Nozzle Division
Offers a wide range of spray nozzles for the underground mining industry including Spraylets, Jet Sprays, Whirlplate, Type X-Trim Jet, Dome Shape, Hold Fast Clamps, Threaded Adapter, Type "J" and "PB" nozzles.
Corporate Offices
Located in Parsippany, NJ the corporate offices provide oversight, direction and administrative and financial services to each operating division.
To view our 100th anniversary brochure click here.